Dear friends and future students of the Department of Buddhist studies at Fo Guang University (FGU),

My name is Aizhamal (Kyrgyzstan) and here I would like to share my experience with applying and studying at this wonderful university.

First, I would like to explain the reasons why I decided to study Buddhism and why I chose this program and university. For many years, like many people on Earth, I had been suffering because of various inner conflicts, anxieties, dissatisfactions with myself and with my life. These mental pains began to turn into physical ones. For instance, as a result of inner conflicts and anxieties, I often had tremors and headaches. At that time, my life had become a heavy burden for me without any joy or happiness. After unsuccessful attempts to resolve these problems with the help of modern medicine, traditional medicine, and even a psychotherapist, the only way out seemed to be to study Buddhist philosophy and learn meditation. Therefore, I began to search for a suitable program and university for me. To be honest, I was mostly interested in the practical side of Buddhism and meditation. However, since I did not have any background in Buddhism, nor did I have any idea of what a monastic life is, I could not just pick up and leave for a Buddhist monastery, where I could study and stay. So I searched for a program where I could study Buddhism academically and in practice. Also, since I did not have my own funds to cover my studies my choice fell on the Department of Buddhist studies at FGU, which offers generous scholarships to its students. Applying and admission were quite easy and fast.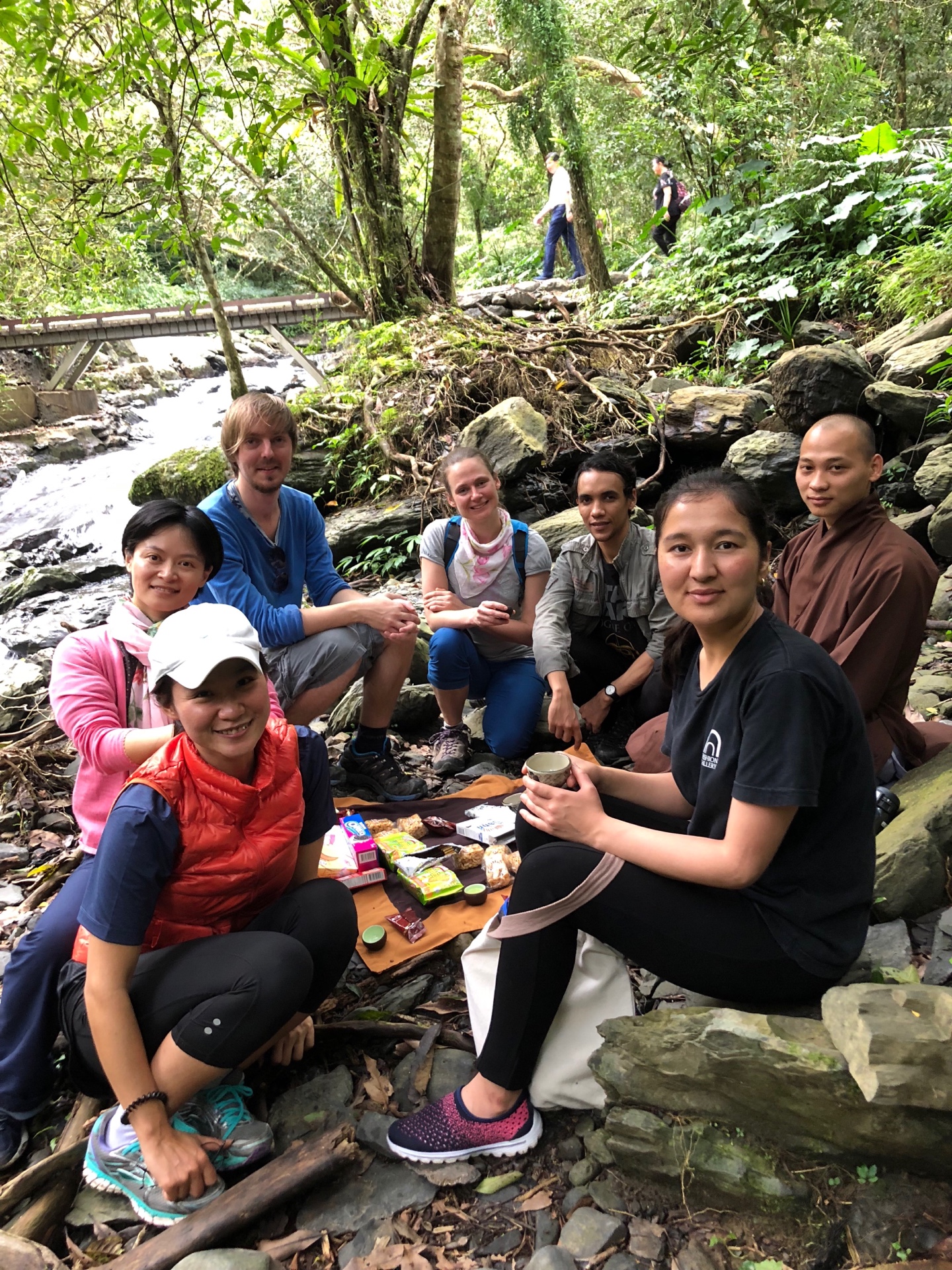 Secondly, I would like to say that at FGU, students can study Buddhism academically while also living in an environment similar to a monastery. That is, in addition to a variety of academic lectures and conferences held by highly qualified scholars, there are morning and evening chanting, meditation sessions and retreats. In the Department of Buddhist studies at FGU, students eat vegetarian food and lead a healthy lifestyle avoiding intoxicants. Also, from time to time they participate in activities aimed at the wellbeing of society, which gives students an opportunity to see Buddhism in practice. In terms of infrastructure and facilities, FGU has a beautiful campus overlooking the ocean, located in a natural and safe area. Additionally, its comfortable dorms, two wonderful vegetarian restaurants, beautiful shrine hall and big library with a rich collection of books provide an excellent opportunity to study and practice Buddhism.

Thirdly, turning back to my own experience of study and practice of Buddhism at FGU: it became one of the best adventures that I have had in my life. It transformed me and opened me up to the inner peace and happiness that I was searching for in my life. Furthermore, both the people at FGU and the environment greatly helped me to become aware of my negative habits and cultivate wholesome, pure, kind, sincere, responsible, wise and constructive habits.

To sum up, the Department of Buddhist studies at FGU offers all the necessary conditions for study and practice of Buddhism, as well as for improving oneself. I hope many of you will be brave and take this opportunity to study Buddhism and have a journey through Dharma. Also, I wish for you all, no matter who you are, where you are and what you are doing, to live Life as much as possible without serious suffering, peacefully and happily.

Good luck to all of you!