MA
Our M.A. degree program has two tracks: Chinese-track and English-track. The English-track program is instructed entirely in English. 

Please note that it is a M.A. program conducting in English rather than a language program; it is therefore recommended that applicants have basic Chinese language skills in order to further their study of Chinese Buddhism, which is the focus of academic study at DBS. 

Chinese langauge courses are available, at extra cost, at Fo Guang University Chinese Language Center. 


At the suggestion of students of the Chinese-track, we will offer bilingual courses for students of both tracks starting from the fall semester of 2022..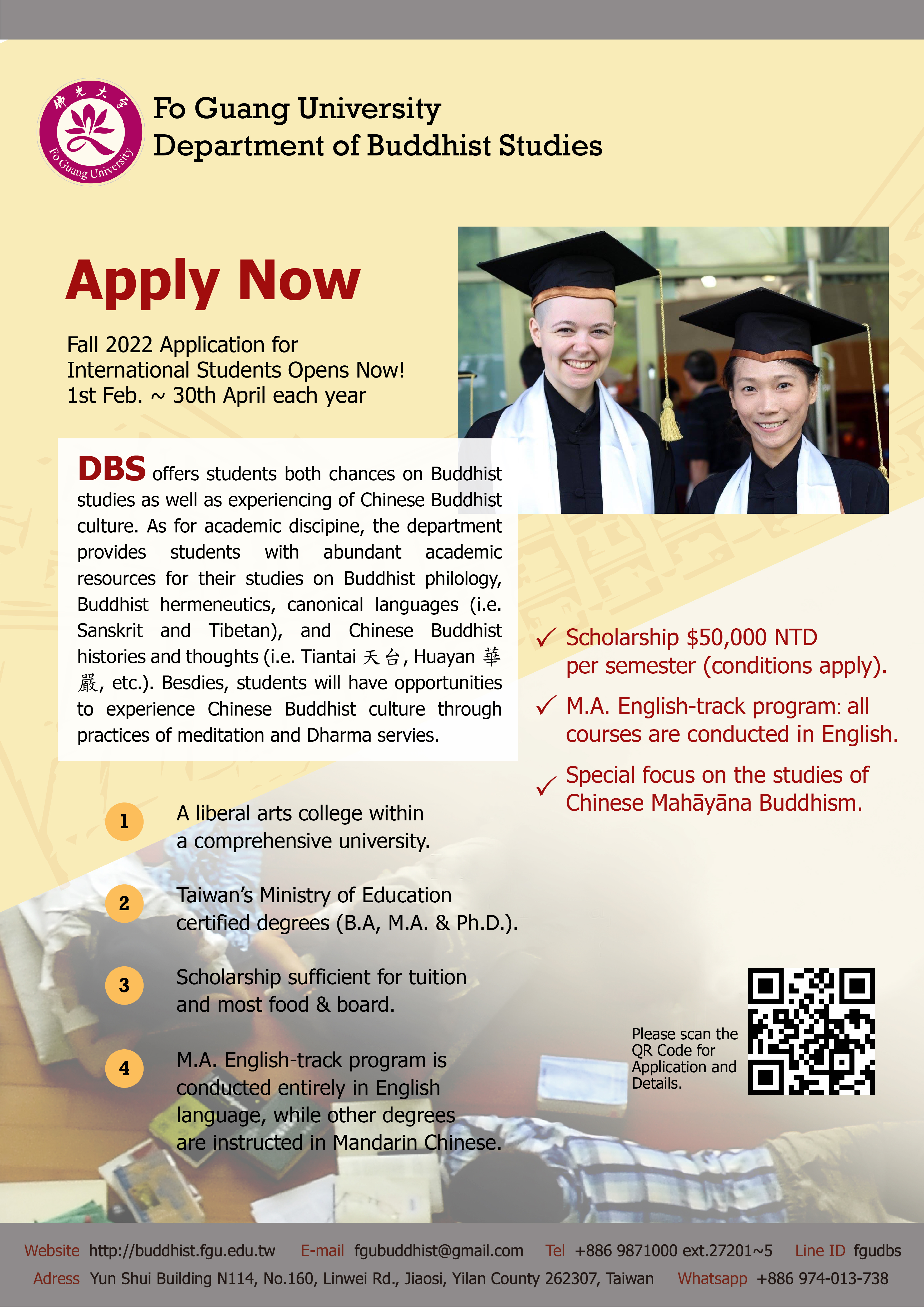 佛教學院的碩士班課程分為中文組與英文組,英文組是全英文授課。然而,有許多中文組的學生表達希望能以英文學習佛教學的意願。因此,從111-1學期開始,我們將增設雙語課程、加強佛教學翻譯課程,中文組與英文組的同學皆可選修。