Surprise Visit from Ven. Master Hsin Yun
In the morning of 22 November, 2018, staffs and students of DBS had a big surprise — an unannounced visit from Ven. Master Hsin Yun, the founder of Fo Guang Shan and Fo Guang University.

       Ven. Master Hsin Yun was accompanied by senior monastics of Fo Guang Shan such as Ven. Tzu Hui. Members of DBS received the distinguish guests in the shrine room of Yun Shui Building. Although in advance age, Ven. Master Hsin Yun appeared to be in good health and good spirit. He told members of DBS that he had come to Yilan to visit some old friends, and because College of Buddhist Studies, Fo Guang University, has always had a special place in his heart, he just must visit DBS.
 
Prof. Yung, President of Fo Guang University and Prof. Wan, Dean of DBS, spoke to welcome to Ven. Master Hsin Yun and other distinguish guests. Ms. Lo, a M.A. student of DBS, was moved to tears. As she has recently lost a loved one, seeing Ven. Master Hsin Yun in person brought warmth and comfort to her heart. Senior students of DBS were excited to see Ven. Master Hsin Yun. Within a very short notice, they put on their ceremonial robes and grabbed the chance to have their photo taken with Ven. Master Hsin Yun.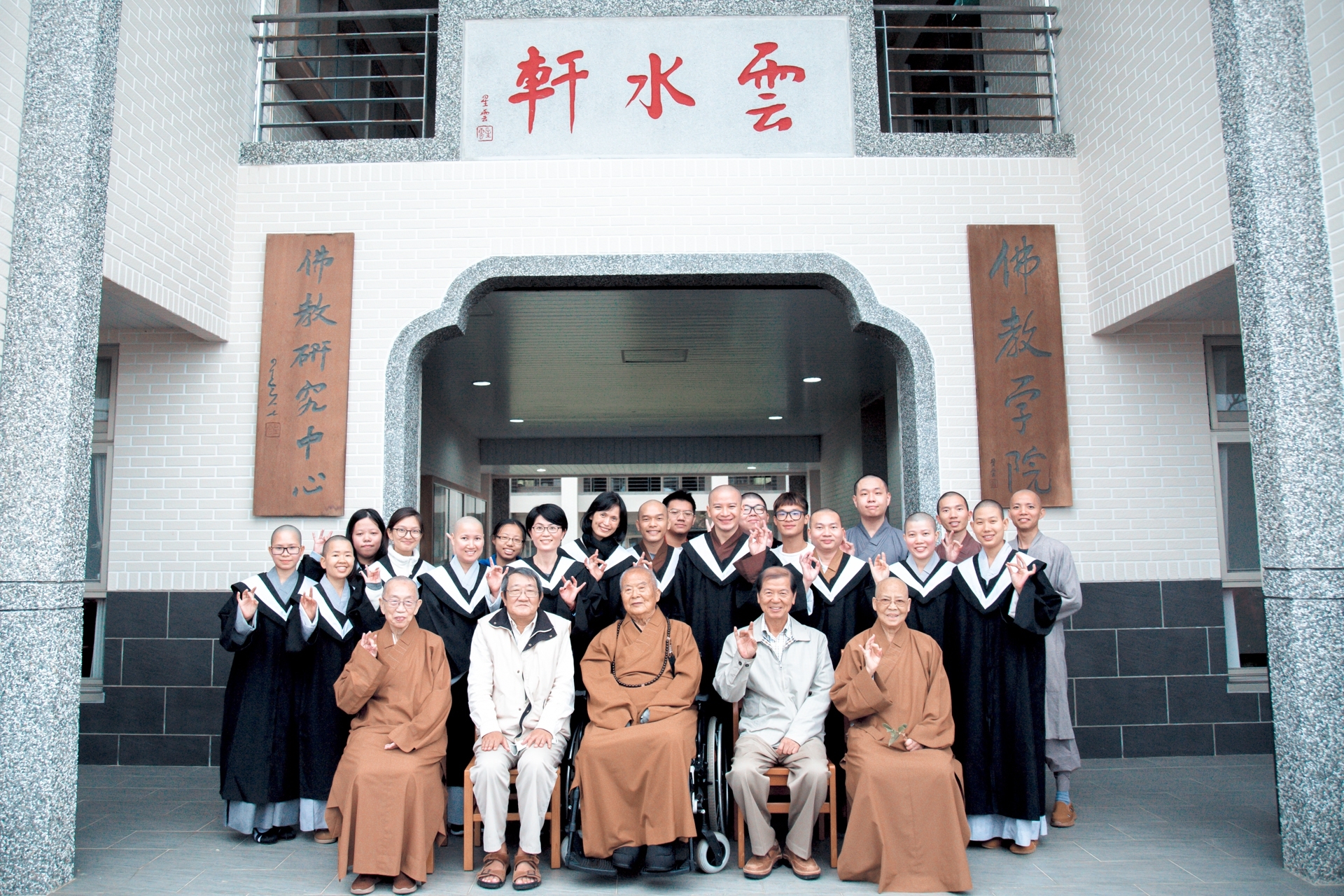 The visit was a surprise but was short. Ven. Master Hsin Yun had other engagements and left around 10am.