As announced on 4 Feb 2020, the commencement of  academic semester 108-2 will be postponed.

The semester 108-2 will start on 2 March 2020.

This is a countermeasure against the spread of the Novel Coronavirus(2019-nCoV). Please keep track of the announcement  on Fo Guang University  website for latest development. Alternatively, join the line group of MA-English track to keep informed.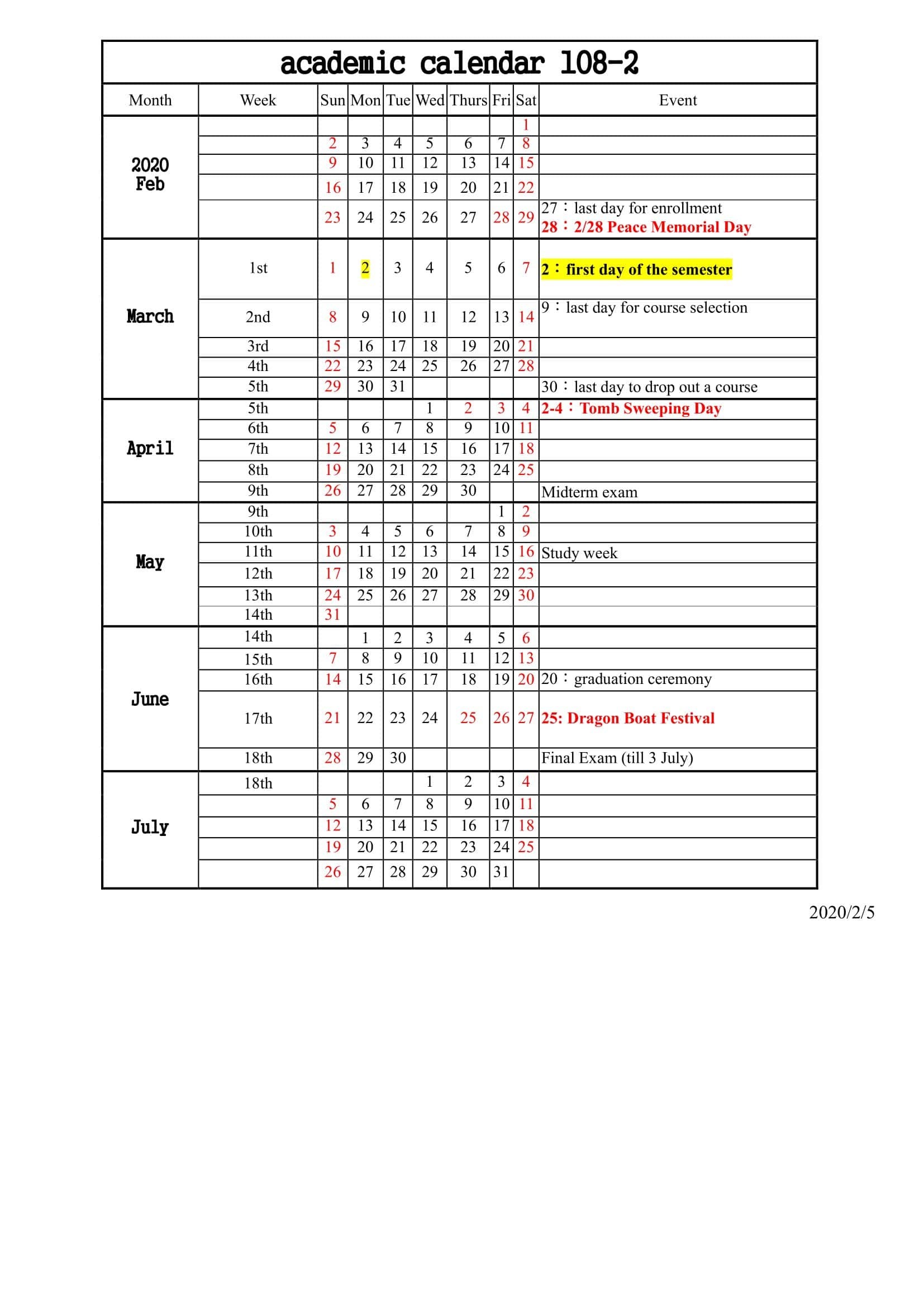 PDF file for the updated academic calendar of semester 108-2 is avaiable in the attachment below.