2018 Christmas Celebration
An Evening of Gratitude and Joy
Although most people would associate Christmas with Christianity, Christmas has a pagan origin. DBS students come from many different countries and some from where Christmas celebration has been a long tradition. In order to reflect this  multicultural characteristic of DBS, Christmas Celebration is held at DBS every year.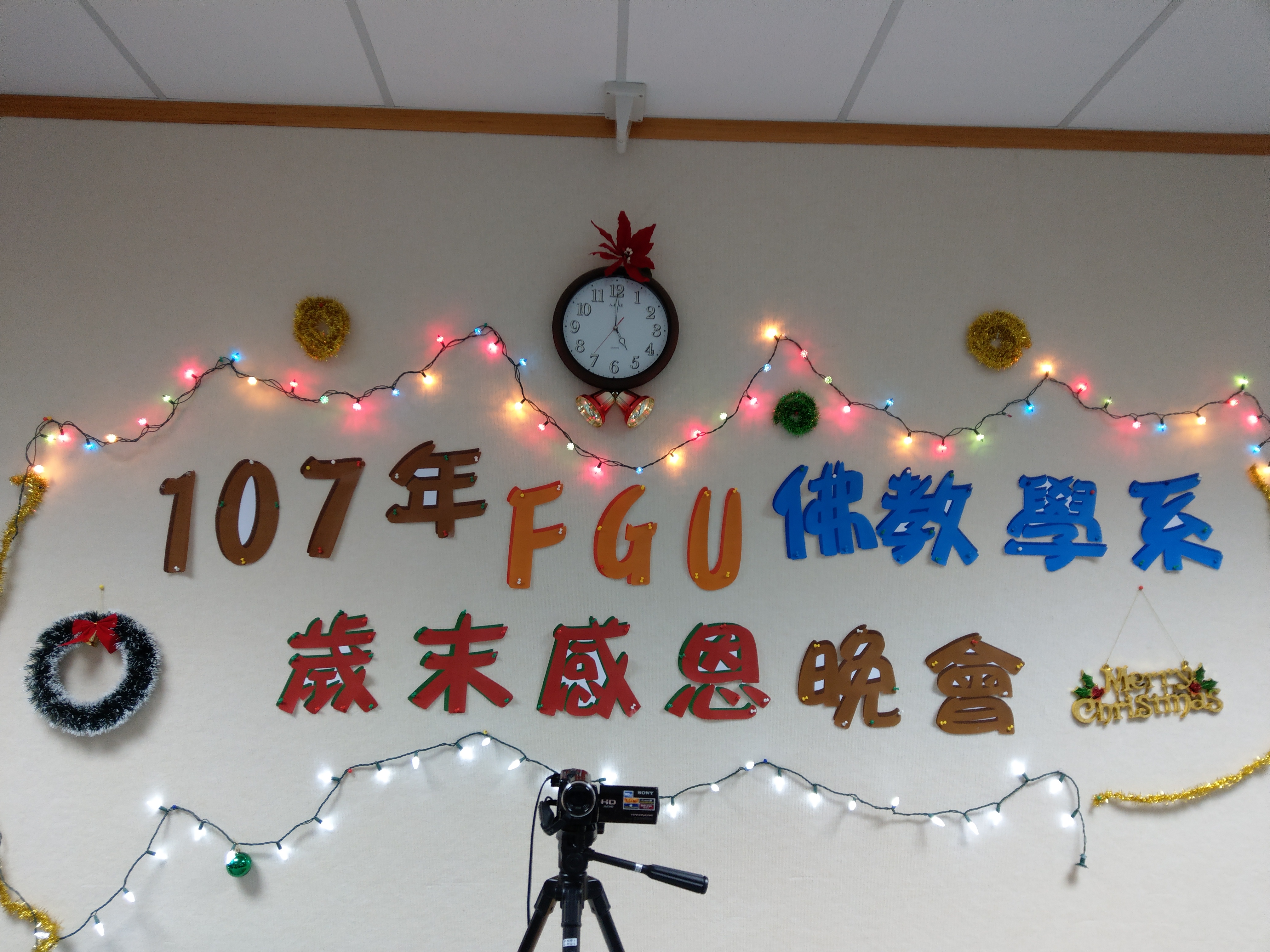 THIS year is no exception. Organized by DBS Student Association, Christmas Celebration took place at the evening of 26 December 2018. Weeks before the Celebration, a Christmas tree was set up at the entrance of Yunshui Building and staffs and students placed gifts or cards under the tree for those they wanted to express special gratitude. DBS Dean, Prof. Wan, reminded everyone the meaning of gratitude and the importance of reflecting on oneself: this was an evening of paying gratitude, self-reflection and joy.


Comedic play, singing, music performance, etc. followed. Of course, no Christmas evening could end without Santa Claus

—
or, in the case of DBS, he is called "Santa Dharma". Santa Dharma dutifully showed up and distributed gifts to all. The Celebration ended around 9pm

.